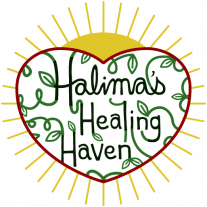 Learn to Heal Yourself Through the Power of the Divine
Through customized, experiential classes and coaching sessions, you'll develop the skills, tools, and understanding you need to deepen your connection with God / Divine Power / Universal Source so you can live the life you were meant to live.    
Live a Life Filled with More Love, Joy & Passion
Life can be challenging and we can get caught in states of anxiety, grief, anger, fear and depression. If held onto long enough, these places of separation (from the Divine) can manifest in the body as illness.
Through a customized program of Spiritual Healing Sessions, Qigong and Personal Coaching, I can help you return to wholeness so you can experience more love, joy and passion in your life.
My Clients Have Reported Receiving Benefits in the Following Areas
Anger

Anxiety

Back Pain
Bell's Palsy
Cancer and Tumors
(malignant & benign)
Chemo (the effects of) 
Clearing Energy

Depression

Divine Purpose (uncovering/revealing)
Family Members
(healing relationships)

Fear

Fibroids

Grief
Heartbreak (from healing
to finding new love)

Migraines

Parkinson's Disease
Radiation (the effects of)
*Releasing long-held, deep-seated patterns and beliefs is a process and usually occurs over the course of multiple sessions working together. 
Try a FREE 60 minute Breakthrough Session…
to see if coaching is a good fit for You!
Try a FREE 60 minute Breakthrough Session…
to see if coaching is a good fit for You!
What My Clients Are Saying
I have had quite a few questions and needed to discuss a few issues with her even after the session and I always found her to have plenty of time and her assessment of the problem and advice is very helpful. Halima is a healer who makes you feel she is part of your family and always there when you need her.
Dr. Tawfik, Doctor of Internal Medicine – U.K.
Halima has really help me to learn how to connect on a different level that I have not experienced before.
James Milne – Upstate New York
I've had the pleasure of working with Halima Gibson many times, with her in the healing/giving capacity and myself in the position of receiving healing or help thru a place of stuck-ness and unknowing. I deeply appreciate her awareness, wisdom, containment and guidance, as well as her genuine ability to allow the pure healing qualities of the Divine to move thru her being. I've experienced great personal awakening and transformation as a result. I highly recommend Halima to anyone looking for personal growth and healing, or looking to establish or deepen their personal connection to the Divine.
Latifah Shay – Myersville, MD
Bonnie Hailma is an incredibly perceptive healer, who is able to get to the root cause of the problem quickly. She put me at ease, and created a safe environment to share what I'd been feeling. I came away from the session with actionable tools to work on myself, and to make improvements every day. Most importantly, she's been kind enough to stay in touch, and has answered my questions related to our sessions as they've come up for me while doing the inner work.
Sa'id Riaz – Pittsburgh, PA